4 Compartments Clear Acrylic Cosmetic Eyeshadow Storage Organizer
4 Compartments Clear Acrylic Cosmetic Eyeshadow Storage Organizer
EMOJI

CHINA

15-20 days

1000 sets/ week
Unique and gorgeous luxury acrylic storage organizer. Crystal clear with super quality. This will fit in most vanity drawers or can be displayed on top of your vanity table.
Our organizer holds including all shapes and sizes. It can even be used for chunkier compacts. The rows are not adjustable.
Customized shape and size is available, printing your logo is support.
4 Compartments Clear Acrylic Cosmetic Eyeshadow Storage Organizer:
Product Code: AO248
Dimension: 11.5" x 7.25" x 2"
Description:
Makeup Table Display Stand / Cosmetic Display Rack / Lipstick Display, shopping mall Table Top.
The brand image carrier is not a simple color matching, material utilization and sensible design of functional applications, but a rational design that can attract consumers' attention, create a good shopping atmosphere, build brand culture, create brand value added and promote product sales. Adhering to this concept, our design of the make-up counters have a strong impression and identity.
We a mainly provide custom service for the customers. We are responsible, professional and efficient. If you have any question or you want to know more information about this product, please contact us.
Recommended Picture: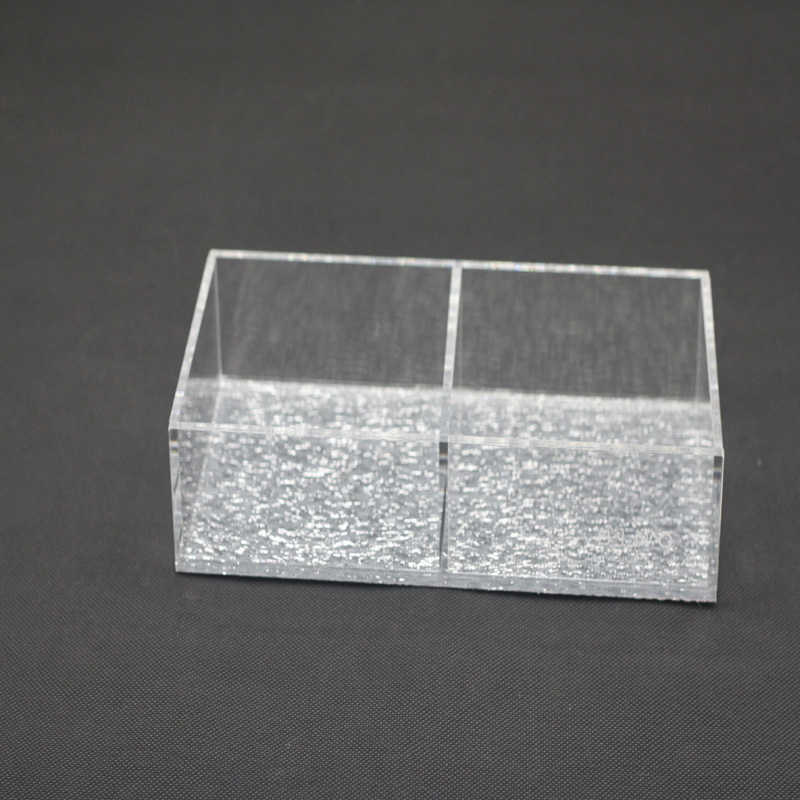 SERVICE PROMISE:
1. Product design: free professional product design.
2. quality assurance: the product uses green environmentally friendly materials, no bubbles, no burrs, no degumming, overflowing glue, impurities and other quality problems.
3. delivery time: can be delivered on time according to the contract time.
PRODUCT RANGE:
Shopping mall Display.
Bank Display.
Hotel Display.
Hospital Display.
Restaurant Display.
Office Display.
Related Products